1 minute reading time
(89 words)
Welcome to the Team, Cynthia Davis!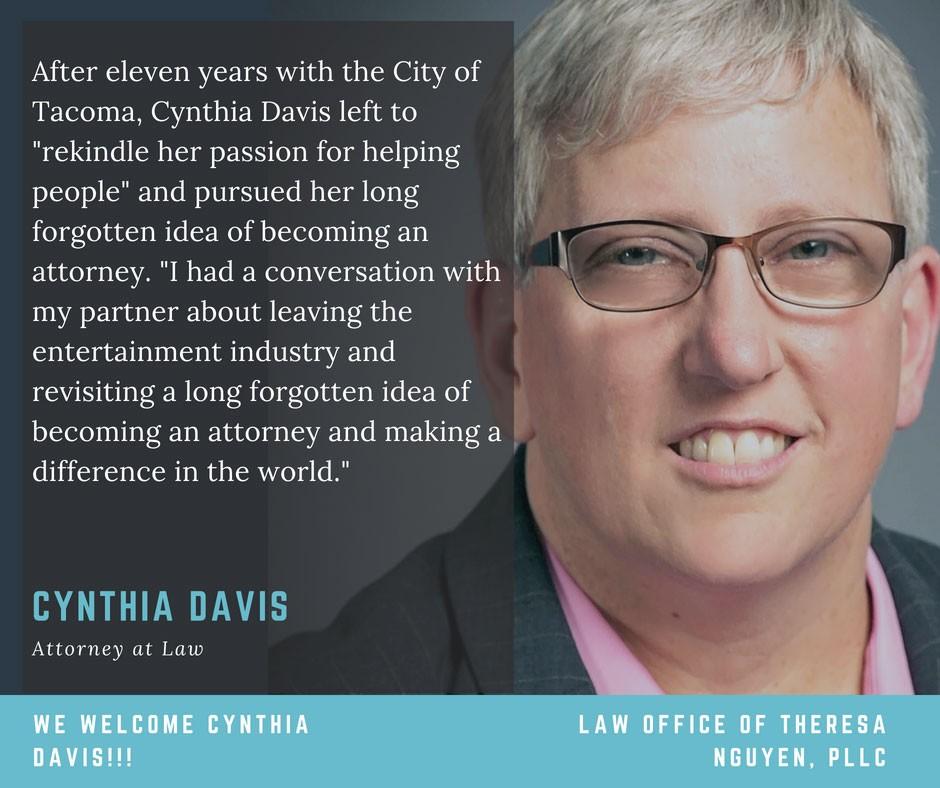 We are proud to welcome Cynthia Davis to our legal team as she shares the same joy making a difference in the lives of fellow community members.  Cynthia left a comfortable career in the entertainment industry with the City of Tacoma with the desire to make more of a positive impact and contribution to others.  She found being an immigration, tax and probate attorney to being her means of doing so.
We're very happy to have her join us and we look forward to the future working alongside her.