1 minute reading time
(126 words)
5-Star Review on Google My Business by Kim Tien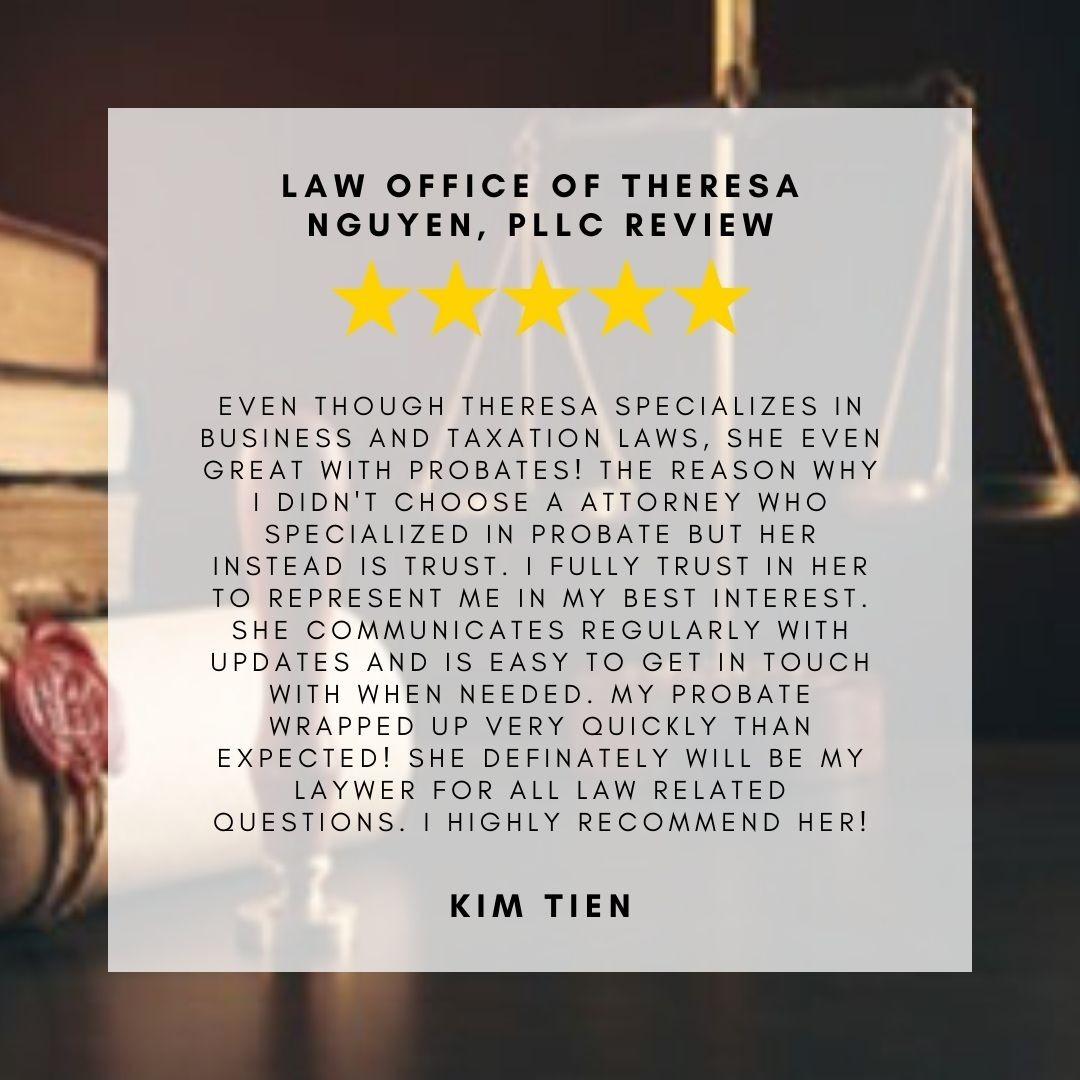 Even though Theresa specializes in Business and Taxation laws, she even great with Probates! The reason why I didn't choose a Attorney who specialized in probate but her instead is trust. I fully trust in her to represent me in my best interest. She communicates regularly with updates and is easy to get in touch with when needed. My probate wrapped up very quickly than expected! She definately will be my laywer for all law related questions. I highly recommend her!
- Kim Tien (Google My Business)

Our Response:

Thank you Kim for your kind words. I enjoyed having you as a client and look forward to assisting you in your future endeavors. I am extremely happy that we found a solution for your probate "problem"!