1 minute reading time
(127 words)
5-Star Review on Google My Business by Wade Webster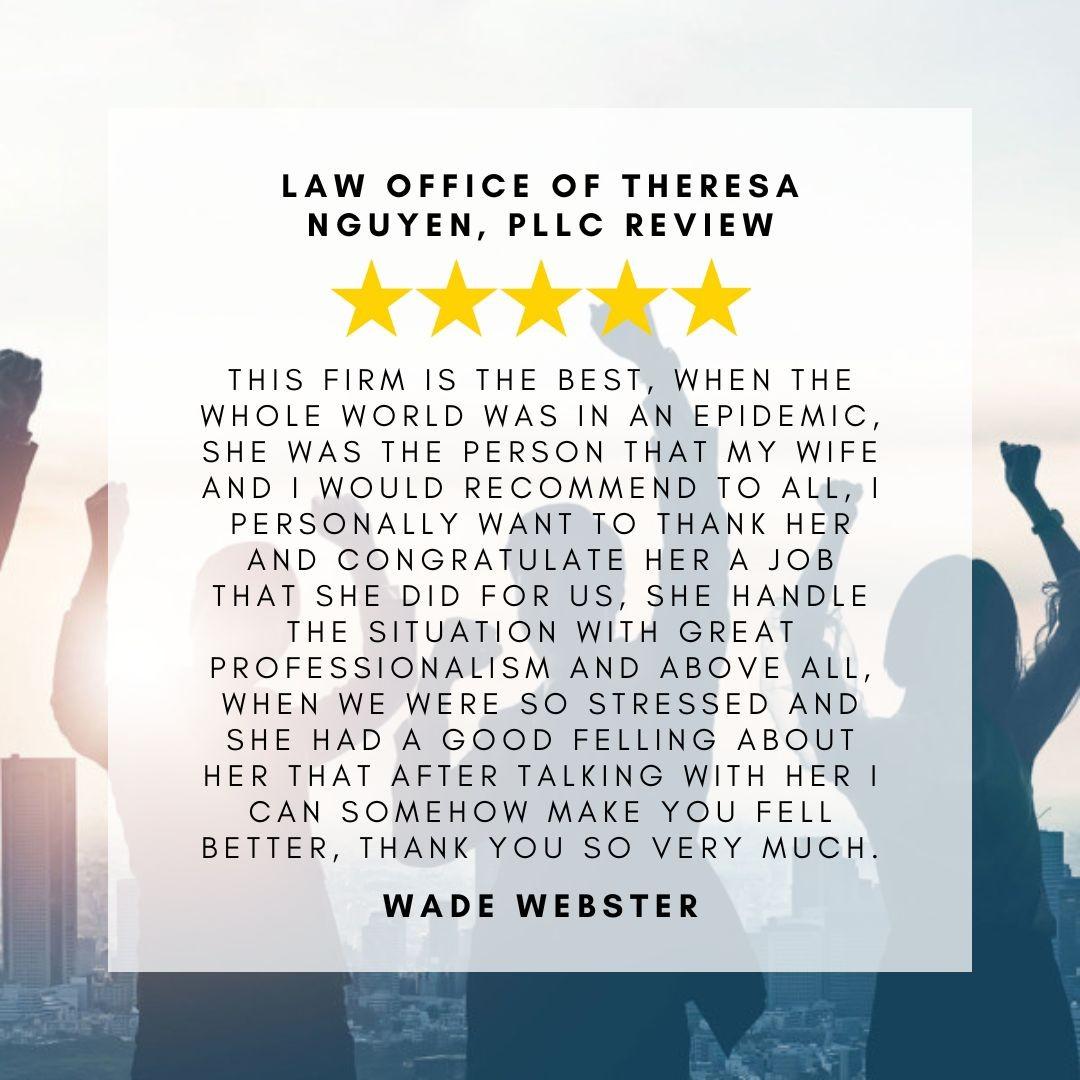 This firm is the best, when the whole world was in an epidemic, she was the person that my wife and I would recommend to all, I personally want to Thank her and congratulate her a job that she did for us, She handle the situation with great professionalism and above all, when we were so stressed and she had a good felling about her that after talking with her I can somehow make you fell better, Thank you so very much .
- Wade Webster (Google My Business)

Our Response:

Thank you Wade, your matter was priority to us at the time. We are so happy we were able to help you and thank you for being patient the whole time. Hopefully this pandemic never happens again!