1 minute reading time
(72 words)
5-Star Review on Google My Business by Thao Pham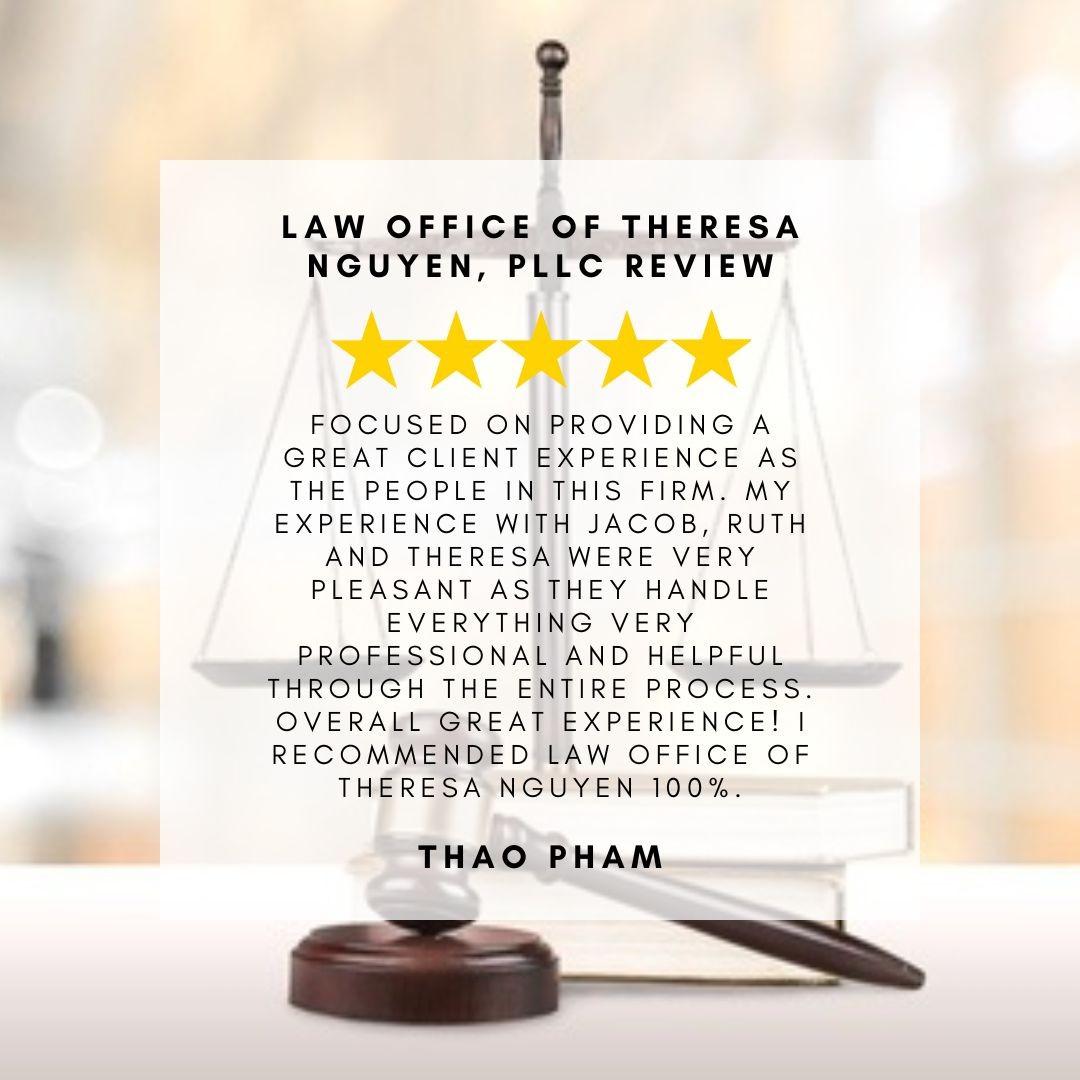 Focused on providing a great client experience as the people in this firm. My experience with Jacob, Ruth and Theresa were very pleasant as they handle everything very professional and helpful through the entire process. Overall great experience! I recommended Law office of Theresa Nguyen 100%.
- Thao Pham (Google My Business)

Our Response:

Thank you Thao! It was a pleasure working with you as well! We hope to see you again!


Related Posts
By accepting you will be accessing a service provided by a third-party external to https://www.tnguyenlaw.com/