1 minute reading time
(135 words)
5-Star Review on Google My Business by Mark Merris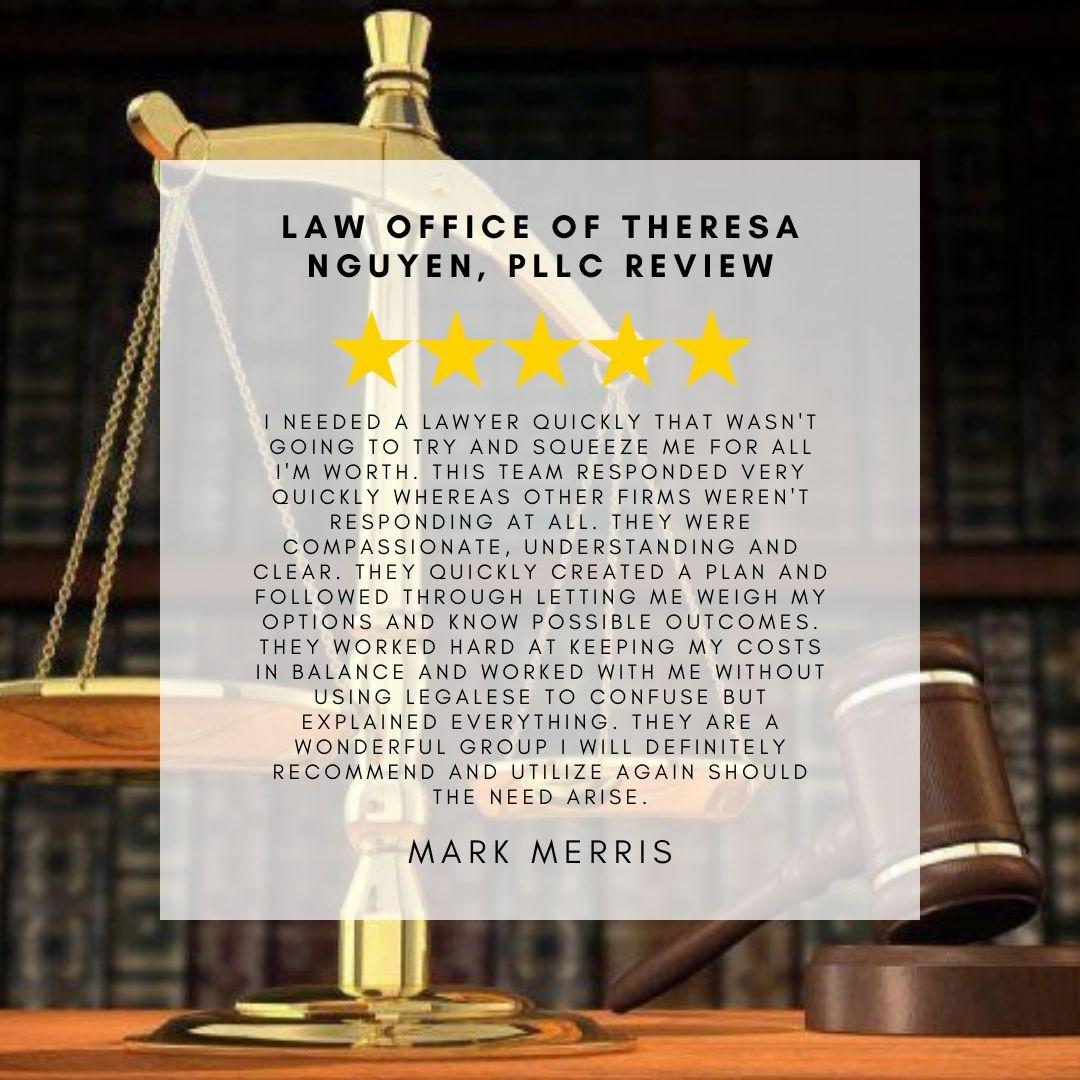 I needed a lawyer quickly that wasn't going to try and squeeze me for all I'm worth. This team responded very quickly whereas other firms weren't responding at all. They were compassionate, understanding and clear. They quickly created a plan and followed through letting me weigh my options and know possible outcomes. They worked hard at keeping my costs in balance and worked with me without using legalese to confuse but explained everything. They are a wonderful group I will definitely recommend and utilize again should the need arise.
- Mark Merris (Google My Business)

Our Response:

Thank you Mark! We are glad to have been by your side through the legal issues, and are happy we achieved a positive result for you! Thank you so much for also being a wonderful and pleasant client!