1 minute reading time
(102 words)
5-Star Review on Google My Business by Marivic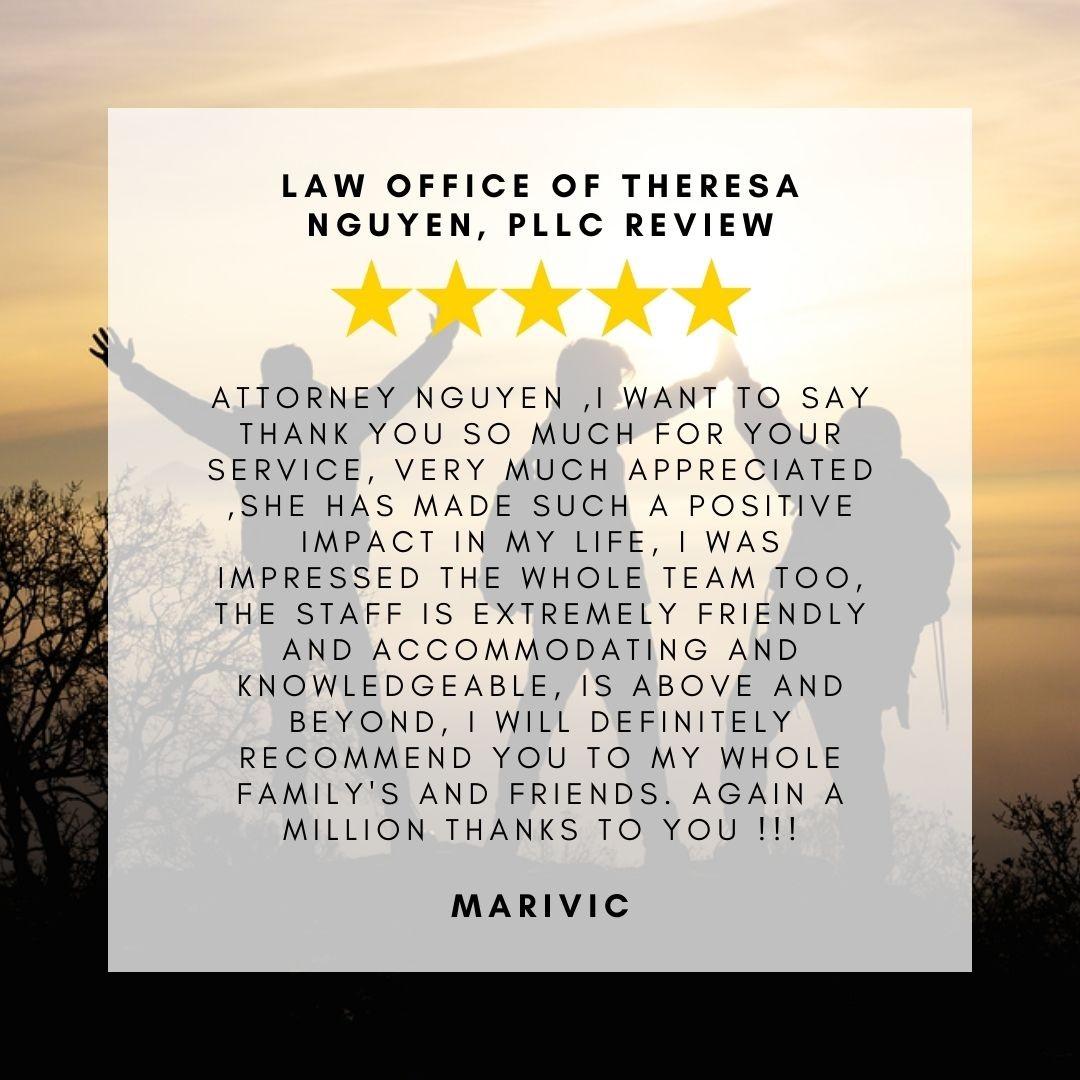 Attorney Nguyen ,I want to say Thank you so much for your service, very much appreciated ,she has made such a positive impact in my life, I was impressed the whole team too, The staff is extremely friendly and accommodating and knowledgeable, is above and beyond, I will definitely recommend you to my whole family's and Friends. Again a million thanks to you !!!
- Marivic (Google My Business)

Our Response:

Thank you so much Marivic, it has been a pleasure working with you! It was stressful, but we made it possible and we hope you never experience anything like that again!