1 minute reading time
(114 words)
5-Star Review on Google My Business by Jess D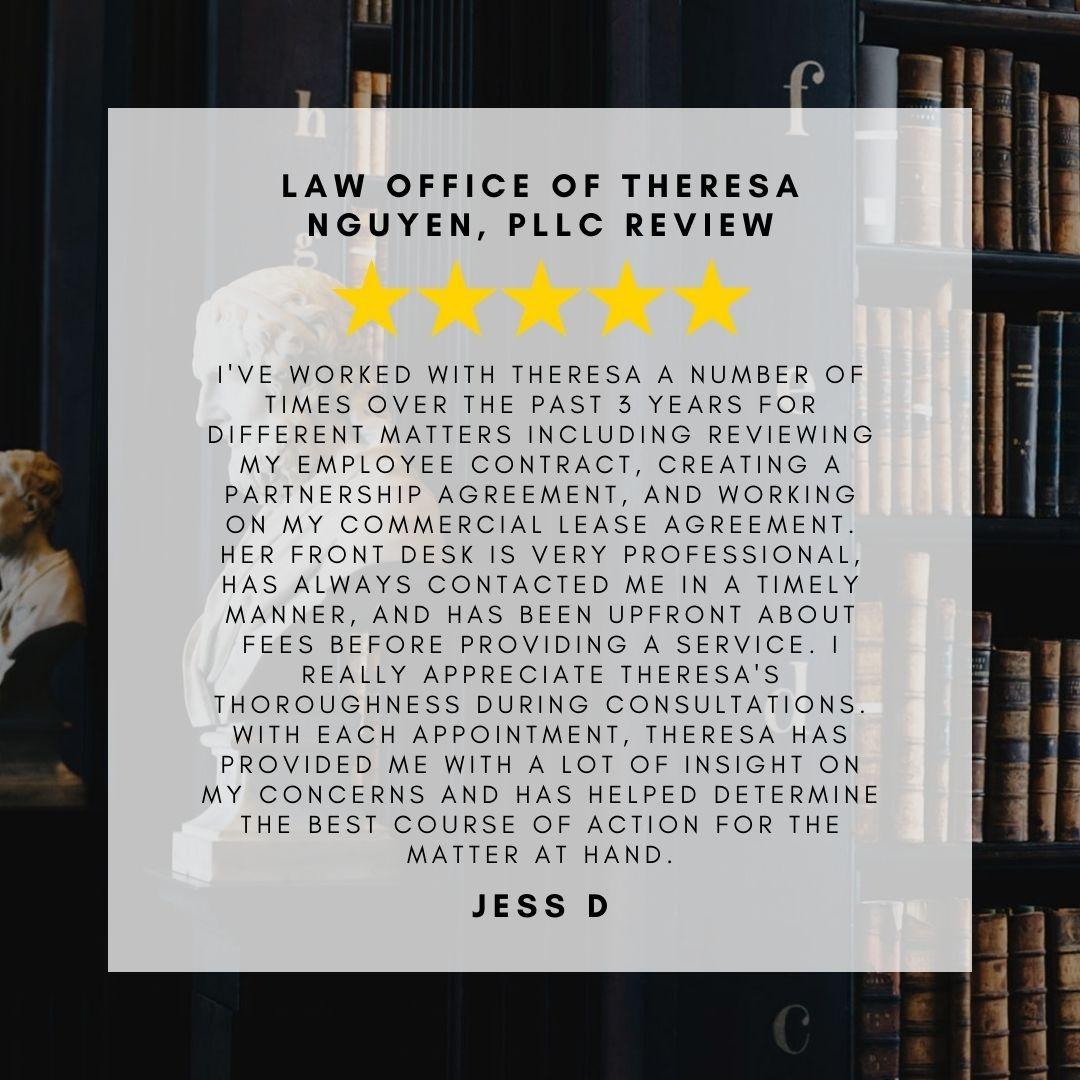 I've worked with Theresa a number of times over the past 3 years for different matters including reviewing my employee contract, creating a partnership agreement, and working on my commercial lease agreement. Her front desk is very professional, has always contacted me in a timely manner, and has been upfront about fees before providing a service. I really appreciate Theresa's thoroughness during consultations. With each appointment, Theresa has provided me with a lot of insight on my concerns and has helped determine the best course of action for the matter at hand.
- Jess D (Google My Business)

Our Response:

Thank you Jess D. We sincerely appreciate your review and wish you continued success.


Related Posts
By accepting you will be accessing a service provided by a third-party external to https://www.tnguyenlaw.com/