1 minute reading time
(160 words)
5-Star Review on Google My Business by Adnan Kaddah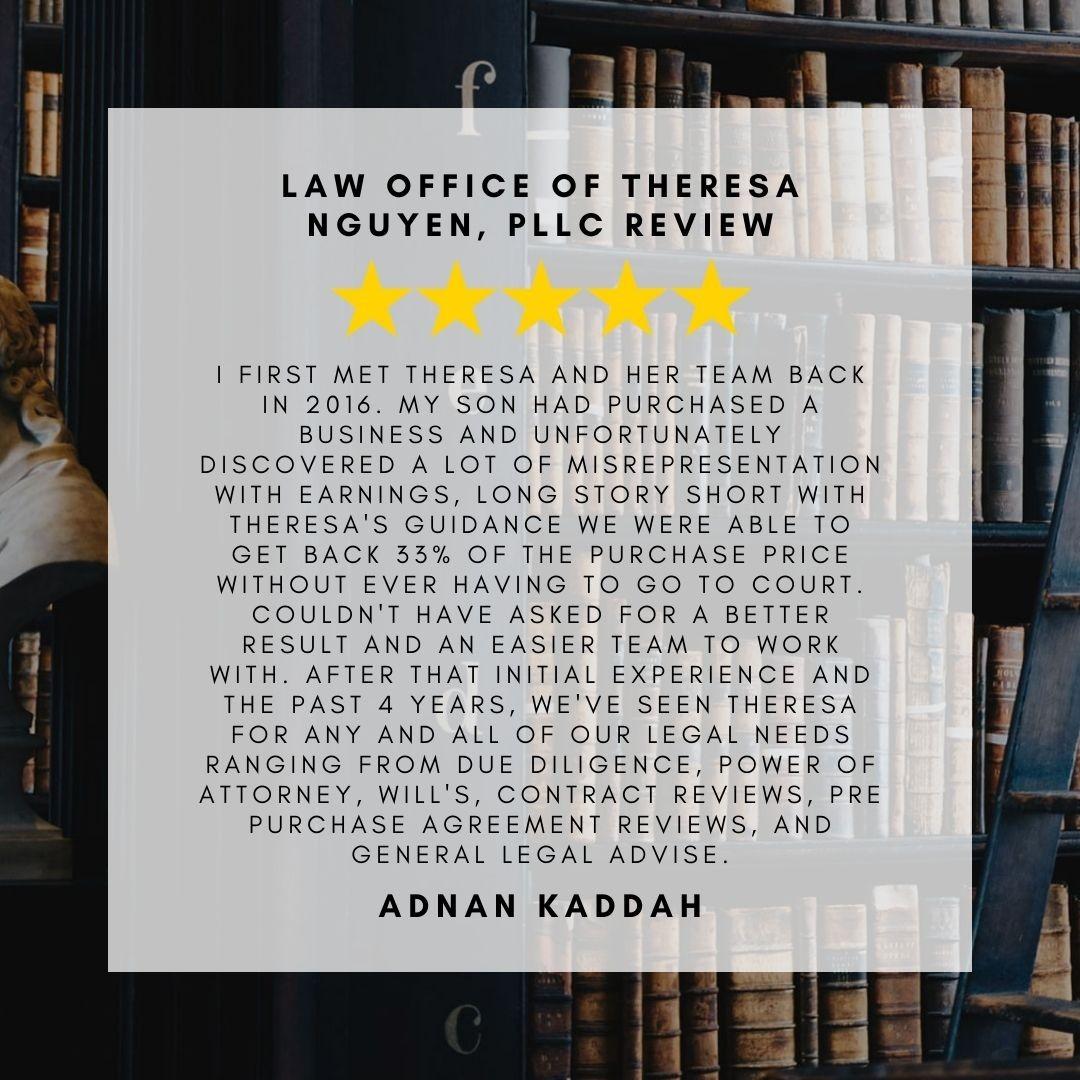 I first met Theresa and her team back in 2016. My son had purchased a business and unfortunately discovered a lot of misrepresentation with earnings, long story short with Theresa's guidance we were able to get back 33% of the purchase price without ever having to go to court. Couldn't have asked for a better result and an easier team to work with. After that initial experience and the past 4 years, we've seen Theresa for any and all of our legal needs ranging from due diligence, power of attorney, will's, contract reviews, pre purchase agreement reviews, and general legal advise.
- Adnan Kaddah (Google My Business)

Our Response:

Adnan, thank you so much for your meaningful review. Thank you as well for being a continued loyal client. Our team sincerely appreciates the kindness and patience you and your family have given us. We will strive to always meet your expectations! Hope all is well with you and your family!