1 minute reading time
(115 words)
We're the Most Recommended Business in Renton on Alignable!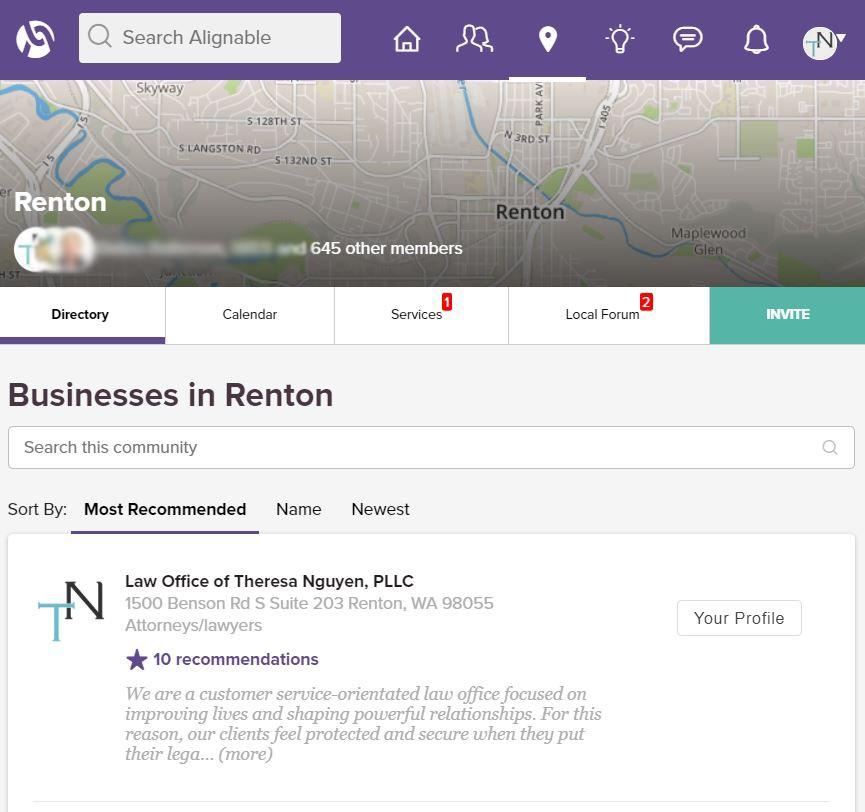 Alignable.com is an online social platform designed to help build trusted relationships and partners among local business owners, thereby becoming immersed within their local business community, and increasing word-of-mouth for their business. Our law firm is built upon that very premise so we were quite receptive to the invite to join the website.  

After a couple weeks of tinkering with our profile, we're proud to announce that we're the 'Most Recommended' business in Renton, WA! There's always a sense of pride and joy that comes from the acknowledgement of our peers. Although this isn't something to throw a banquet over, it's validation that our business values benefit our local community!

Check out our Alignable.com profile!