1 minute reading time
(115 words)
5-Star Review on Google My Business by Young-Muk Cho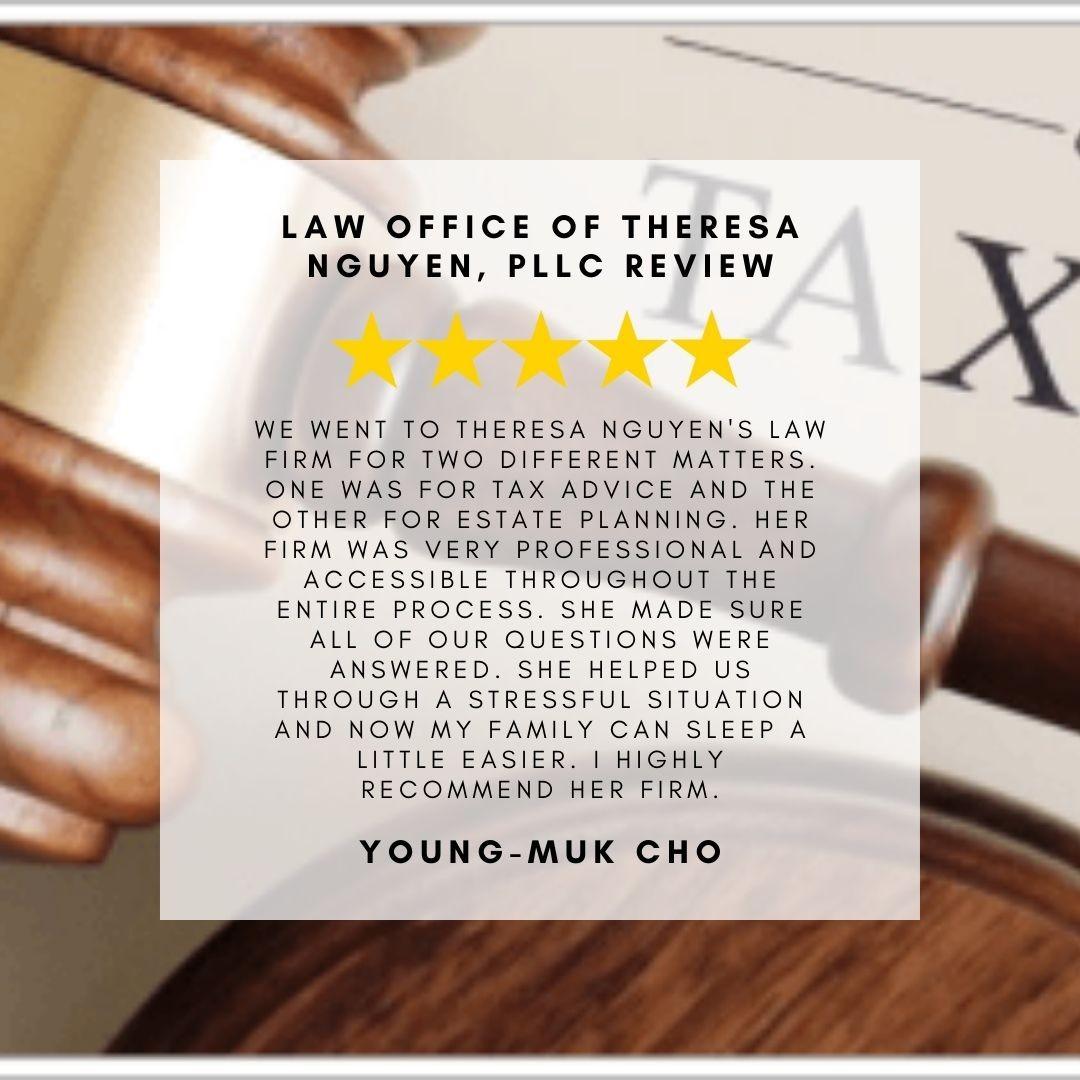 We went to Theresa Nguyen's law firm for two different matters. One was for tax advice and the other for estate planning. Her firm was very professional and accessible throughout the entire process. She made sure all of our questions were answered. She helped us through a stressful situation and now my family can sleep a little easier. I highly recommend her firm.
- Young-Muk Cho (Google My Business)

Our Response:

Thank you Young-Muk for continually choosing us for your various legal needs! We sincerely appreciate your wonderful opinion of us. To us, client results include the utmost professionalism and customer service and we are glad we're able to help instill peace in your family.