1 minute reading time
(96 words)
5-Star Review on Google My Business by Tom Webb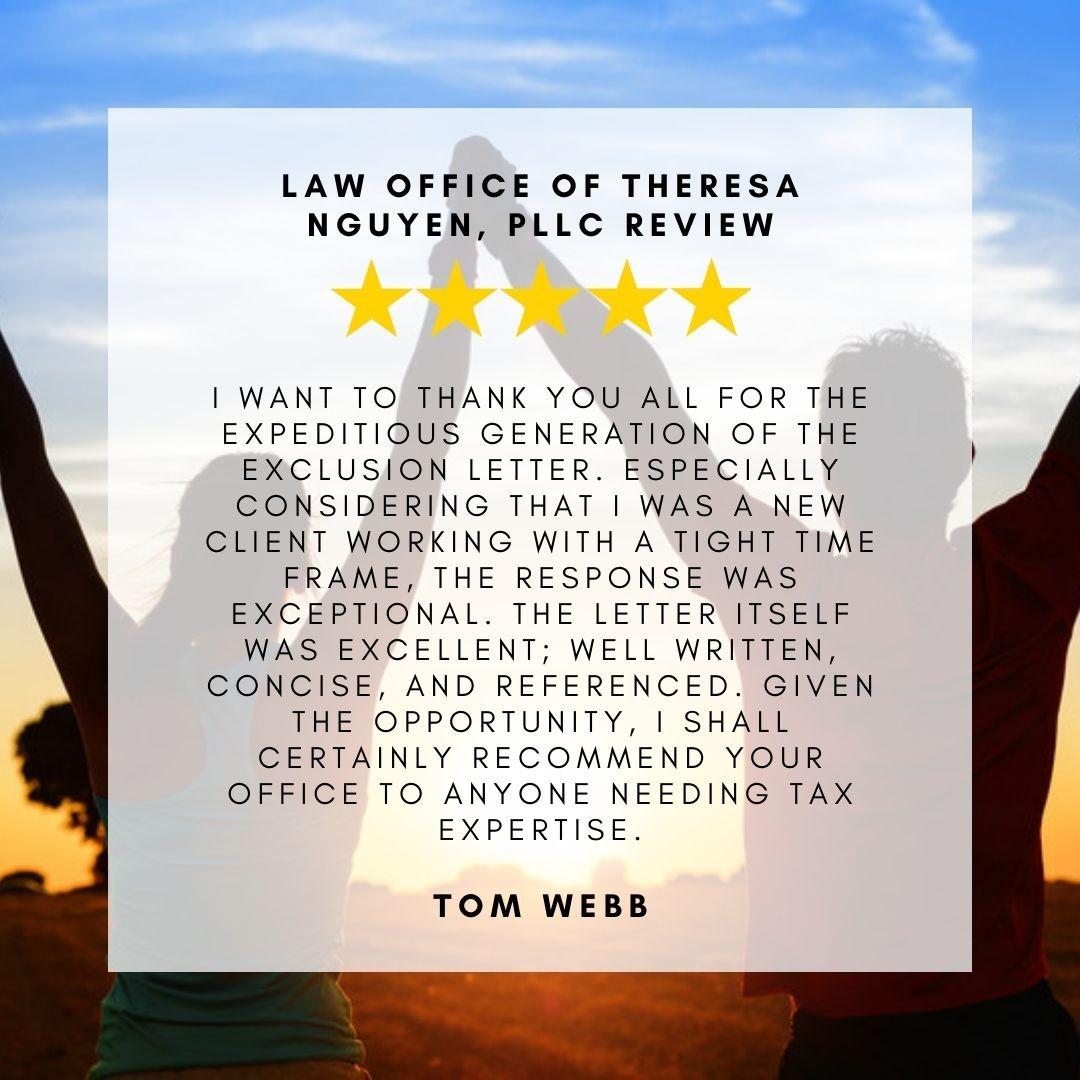 I want to thank you all for the expeditious generation of the exclusion letter. Especially considering that I was a new client working with a tight time frame, the response was exceptional. The letter itself was excellent; well written, concise, and referenced. Given the opportunity, I shall certainly recommend your office to anyone needing tax expertise.
- Tom Webb (Google My Business)

Our Response:

Thank you Tom! We sincerely appreciate you as a patience and kind client as well. Best of luck to you and we hope we helped you achieve your goal. Keep us posted!