1 minute reading time
(99 words)
5-Star Review on Google My Business by Alan La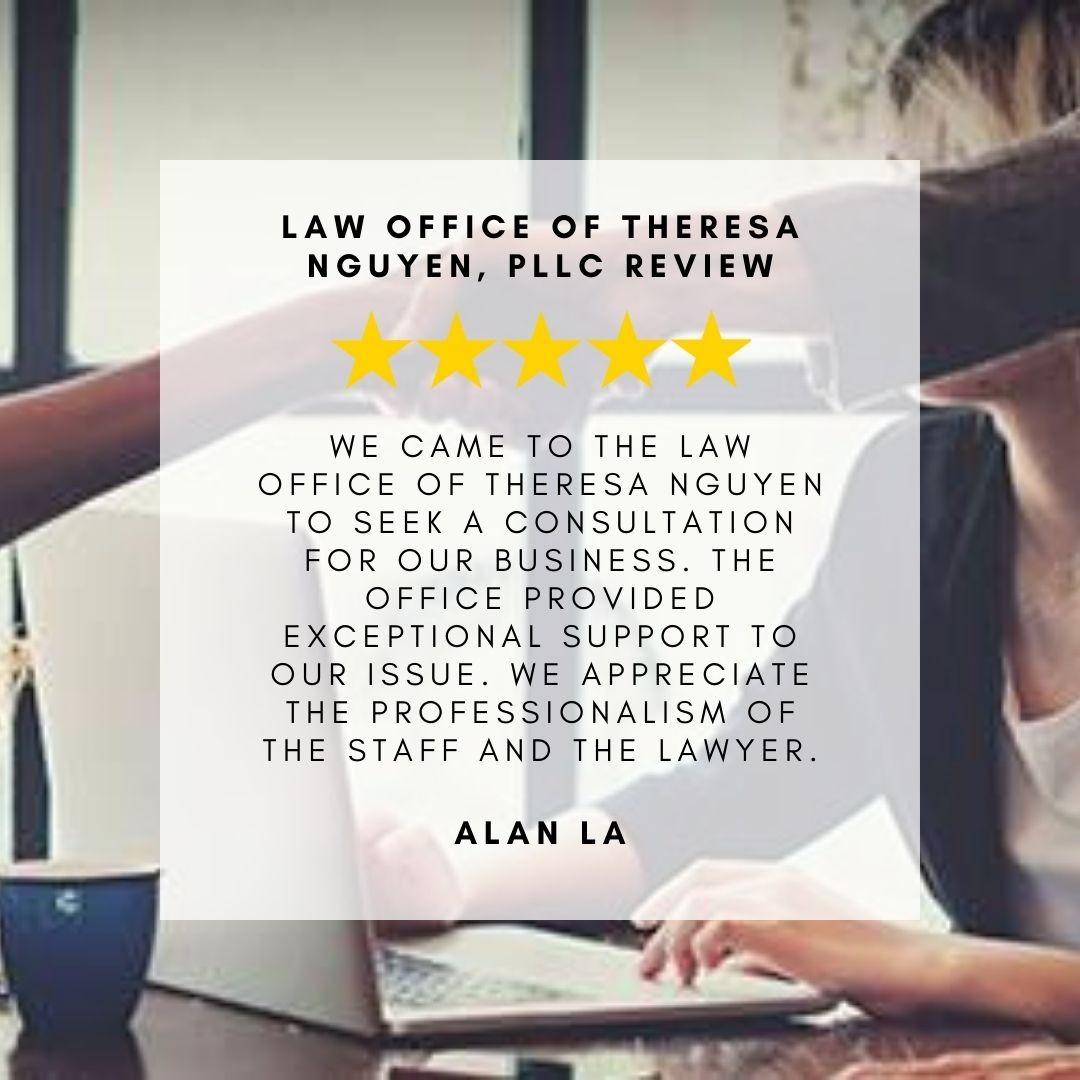 We came to the Law Office of Theresa Nguyen to seek a consultation for our business. The office provided exceptional support to our issue. We appreciate the professionalism of the staff and the lawyer.
- Alan La (Google My Business)

Our Response:

Thank you Alan! We appreciate the great review and letting us know we're on the right track in terms of providing you and others what you need in legal representation and customer service. Your satisfaction and success is our priority. Thank you for choosing us and we'll be here for any other business questions you may have.