WA Real Estate Attorneys Ensuring Your Success
The Real Estate Market in Washington is Booming
According to the National Association of Realtors, the real estate industry made up 16.2%, or $108.3 billion, of Washington State's gross domestic product in 2021. This makes it one of the top producing industries in the state.
On IBISWorld's Washington State Economic Profile, the "Real estate and rental and leasing" sector is the highest GDP sector at $77,581,498,000.
Additionally, Insurify's Data and Research Team, based on data from Redfin, has ranked Washington State's Real Estate Market as the most competitive in the United States for three years in a row.
These statistics concerning the real estate market in Washington state shows how explosive the market has become and it doesn't seem to be slowing down. With so many transactions involving so many parties, often times the average home buyer or seller can be "pushed under the rug" and ignored in an effort to complete the transaction.
Can a Real Estate Attorney Really Help?
Yes! Consider this - when the real estate market has become oversaturated and overwhelmed, what happens to 1) the quality of service, 2) due dilligence and 3) compliance to governing laws? It gets worse. Realtors, escrow companies and lenders, in an effort to complete as many transactions as quickly as possible, focus less on customer service, aren't as diligent when filing paperwork and are more opt to overlook rules and regulations.
More often, we are seeing people getting pressured by realtors and escrow companies to close the deal - even when there is apparant fraud! For instance, we've helped a home buyer get their earnest money back when the seller failed to disclose substantial unpermitted additions to the property. In this particular case, the escrow company, which is supposed to be a neutral 3rd party, was threatening our client that if she didn't sign the contract, she would lose her earnest money.
Our Real Estate Contract Attorneys Negotiate & Draft Contracts on Your Behalf
At the Law Office of Theresa Nguyen, PLLC, we align our client's goals with our own and when it comes to purchasing, selling, building or leasing real properties, where several hundreds of thousands of dollars are usually at stake, we put utmost importance in negotiating and drafting your real estate contracts with the best case scenario in mind. 

Of course, nothing is a definite and we understand that every case is unique and sure to have it's distractions and hurdles. However, with our goals clearly stated and aligned with your best interest, we're usually quite proud with the results. 

Please call us at (425) 998-7295 or submit a form to have our Customer Service representative contact you to connect you with our real estate attorneys. We offer various methods of communicating with our real estate lawyers and staff.
Assistance for All Washington State Residents
Although we are located in Renton, WA (near Seattle, WA), we are able to help you with your real estate matters regardless of what county you live in. 

Technological advances have made video conferences the norm and readily available to everyone.  It has allowed us to establish a face-to-face relationship with anyone who requires our assistance yet may not get to due to distance.  We understand that finding the right real estate attorney requires due diligence and communication.  When you reach out to our office, you'll be connecting with an expert real estate lawyer who has helped countless individuals, couples and business owners reach their real estate goals.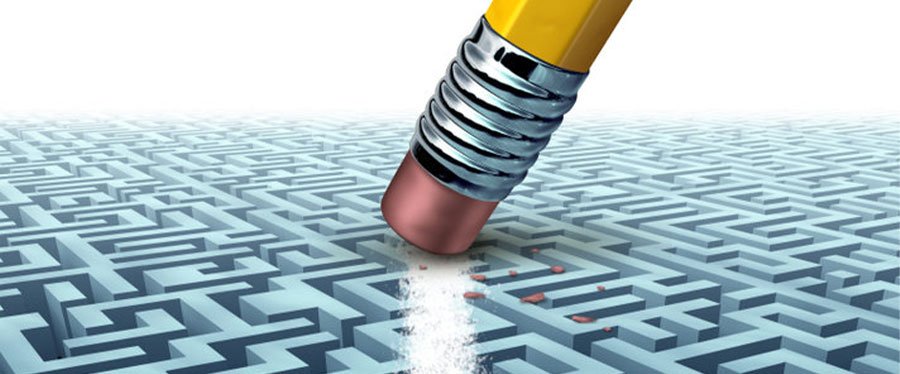 Types of Real Estate Law Services
For WA State Residents by WA State Real Estate Lawyers
There are several options available for anyone who is looking for assistance dealing with opposing party, realtors, escrow, or lenders to ensure their real estate transaction goes smoothly. 
At Law Office of Theresa Nguyen, PLLC, we have expert real estate lawyers
who can guide you down the right path and represent you as you travel the path to homeownership, selling your home, leasing out your home or any developmental endeavor.  
Deeds & Title Transfers
Purchase and Sale Agreements
Rental/Lease Agreements
Easements Agreements
Rental/Lease Assignment
Affidavits
Demand Letters
Deed of Trust
Request for Reconveyance
Real Estate Lawyers Committed to Your Success
Law Office of Theresa Nguyen, PLLC is a customer service-orientated law office and our legal team is focused on improving lives and shaping powerful relationships. For this reason, our clients feel protected and secure when they put their legal worries & concerns into our hands.  
What to Look for In a Real Estate Attorney
Experience in Real Estate Transactions in Washington State
In any endeavor, those who already walked the path are the best guides.  Our real estate lawyers have helped hundreds of Washington State residents facilitate and complete real estate transactions with the upmost diligence and enforcement of contract.
Seamless Communication
Communication is of the utmost importance when it comes to working with several parties such as buyers, sellers, realtors, escrow and lenders. When working with Law Office of Theresa Nguyen, PLLC, you will have multiple contacts and staff members to assist to ensure that nothing is lost in translation.
Lawyer and Legal Team Are Easily Accessible
Often times throughout process of conducting real estate transactions, you will have several questions and concerns that arise. The best way to find reassurance and peace of mind is to reach out and consult your real estate attorney and have them approach the issue with transparency and honesty.
Our team is customer service-orientated so we committed to being available to you and walking alongside you where ever the journey may take us.
Mutual Respect Between Attorney and Client
Any relationship, especially that of an attorney-client relationship, can only thrive and succeed at providing client results by both parties having a mutual respect and understanding for one another. When this is established, we are able to best achieve our goals of facilitating real estate transactions and completing them to your satisfaction.
Real Estate Lawyer is Empathic Towards Your Situation
Our real estate lawyers and team have an intrinsic yearning to see everyone succeed and take pride in being able to positively contribute to someone's life. By creating WIN-WIN outcomes in every relationship we build, the world becomes a better place.
Put your trust in a real estate lawyer who truly cares about you as a person and helping you reach your goals.