T
heresa Nguyen is an energetic and resourceful, English- and Vietnamese-speaking lawyer based in Renton, Washington. She takes pride in serving residents and business owners in King County, which she has been a part of for over 20 years, and surrounding local communities. For her, it is an honor giving back and adding value to the citizens of Seattle-Tacoma, whom continue to nurture her in becoming an elite attorney. Currently, Theresa is living her long-dreamt childhood dreams of becoming an attorney, entrepreneur and soon, philanthropist.
Theresa passionately advocates for fairness & justice and fights for her client's rights as a business owner, homeowner, investor and/or spouse. Growing up, Theresa witnessed a countless number of injustices among family and friends, and could only watch helplessly as the events unfolded. Today, as an attorney equipped with the right education and training, Theresa defends against her client's infringement of rights, helps clients prepare and shield themselves from liability, and strives to correct wrongdoings that unveil within any business transaction, marriage, or contract dispute.
Theresa's law office focuses on helping citizens protect their assets, build better businesses and secure their legacy. Clients leverage Theresa's expertise and passion for the law and are empowered to a higher standard of living. Her very nature is to add value to the people and community she serves.
The services she provides come from her experiences assisting her entrepreneurial family and friends in both business and legal aspects. Since a young adult, she has aided them in a wide array of tasks such as business planning and operations, IRS and DOR tax audits and government agency penalties and fines.
Her abilities grew exponentially after acquiring her Juris Doctorate, Masters of Law in Taxation and engaging in pro bono work at the Federal Tax Clinic. During this time, she also contributed as a legal intern for prestigious law firms, an Associate Managing Editor for an internationally published law journal, and a Board Treasurer for the Association of Business Law Students (ALBS).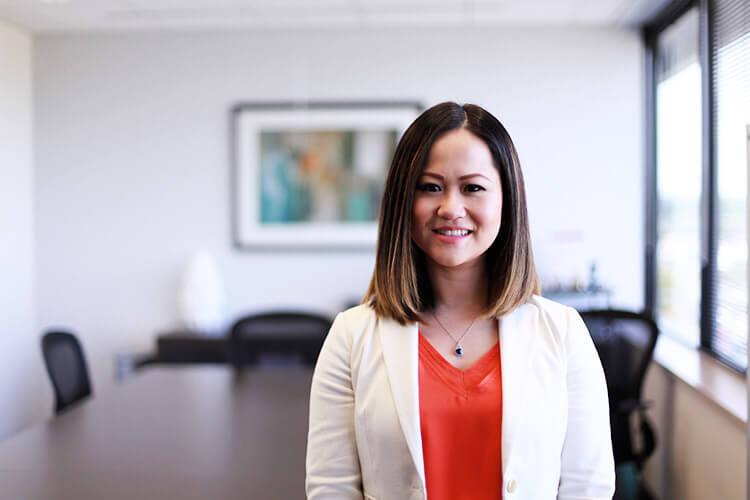 Theresa continues to gain knowledge and experience in Business and Law. Along the way, she builds strong, mutually-beneficial relationships with her clients and peers. Simply, the world is a better place when we all help each other out.
She encourages anyone who is considering hiring a lawyer to contact her for a consultation or invite her to lunch (given scheduling availability).
Whenever there's a need for legal advice or action, it's always best to explore all your options. The sooner the better because later usually costs more.
Theresa often contributes her parents as her main source of inspiration and role models. It's hard not to admire a father and mother of nine, working hard to make a foreign country their home. Although they were unable to speak much English, they were able to provide their children with the opportunity to succeed in life and that's what they did. 

Through entrepreneurship, Theresa's father was able to support his large family and also keep it together. His family was an integral part in all his business ventures - everyone contributed to the success. As some families grow apart in time, his grew closer. As some family ties get weaker, his got stronger.

Family values, strong work ethic and giving back to the community. That's what Theresa was taught growing up and now lives to represent and defend.